A Testament to Teamwork Designing One Vanderbilt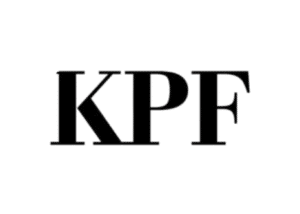 New York City is welcoming a new superstructure to the iconic skyline. Spanning over 1.7 million square feet, One Vanderbilt is now the fourth tallest skyscraper in Manhattan. The sprawling East Midtown building touches the clouds at 1,401 feet and features a modern aesthetic of column-free offices that look out onto the Vanderbilt Plaza from floor-to-ceiling windows.
To design the ambitious project, owner SL Green enlisted award-winning architectural design firm Kohn Pedersen Fox (KPF) in 2015. KPF then tapped global BIM and EAM consultant, Microdesk, to support their internal Technology and project teams. Microdesk had previously assisted KPF's projects at Hudson Yards through training, hands-on modeling and best practices in 2012, the first building of which opened to the public in 2016. Their history ensured they were well situated to execute on the major development.

Collaborating with KPF's Technology team, Microdesk established Building Information Modeling (BIM) best practices for cross-team collaboration, workflow processes and project management, as well as training for KPF professionals. One of the primary challenges during the schematic phase was modeling the skyscraper itself. The angles of the walls, open concept, and massive windows required complex geometry. The sides of the building are not straight; rather, they slant upwards to create a unique pinnacle silhouette. Various programs had to be integrated to digitally map the building, so Rhino to Autodesk Revit workflows were developed by KPF Technology staff while working in tandem with the Microdesk specialist to accommodate the modern design.
By engaging Microdesk, KPF was able to have designated BIM experts streamlining Revit workflows, cleaning models and ensuring communication between departments. The project was initiated before software suites like Autodesk's BIM 360 were available, so much of the collaboration was manual. "Having five to seven disciplines all working in Revit was both challenging and exciting because it allows all the professional stakeholders to have a direct impact on the final design," said Brandon Mut, Strategic Implementation Manager at Microdesk. "I was responsible for managing all the models. Keeping everything up to date on a weekly basis was an undertaking but we worked with KPF and all of the consultants to come up with a solution in the early phases of design."
That solution involved weekly BIM coordination meetings to review the previous week's model and make edits or comments as needed. Switching from email to face-to-face discussions helped to simplify model edits. 11 different BIM consultants would freeze their models, detach a version of them and send the pieces over to Mut. He would then add their models to the master version and produce a single point of truth. The variety of new and exciting modeling workflows as well as the overall design also necessitated ongoing deskside support to ensure the KPF team had the data and expertise required.
All the time and effort has culminated in the grand opening of an architectural marvel. The majority of the building is already leased out to prestigious financial and legal groups. In 2021, the skyscraper's1,000-foot observatory will be open to the public for viewing New York City from the sky.
Currently One Vanderbilt connects to Grand Central Terminal, which will be expanded for East Side Access joining with Long Island Railroad platforms via a transit hall.
The highly visible project is a case study for streamlined collaboration. SL Green saw the ideal design firm in KPF and KPF saw the ideal teammate in Microdesk. Collaborations like these are the only way to craft truly elegant, innovative superstructures that both add to an iconic skyline like that of New York City and bring it into a modern age of architecture.
Our Design & Commercial Teammates
*Microdesk is doing business as Symetri and has changed their name as of 6/26/23.