Scaling Excellence through Enterprise Training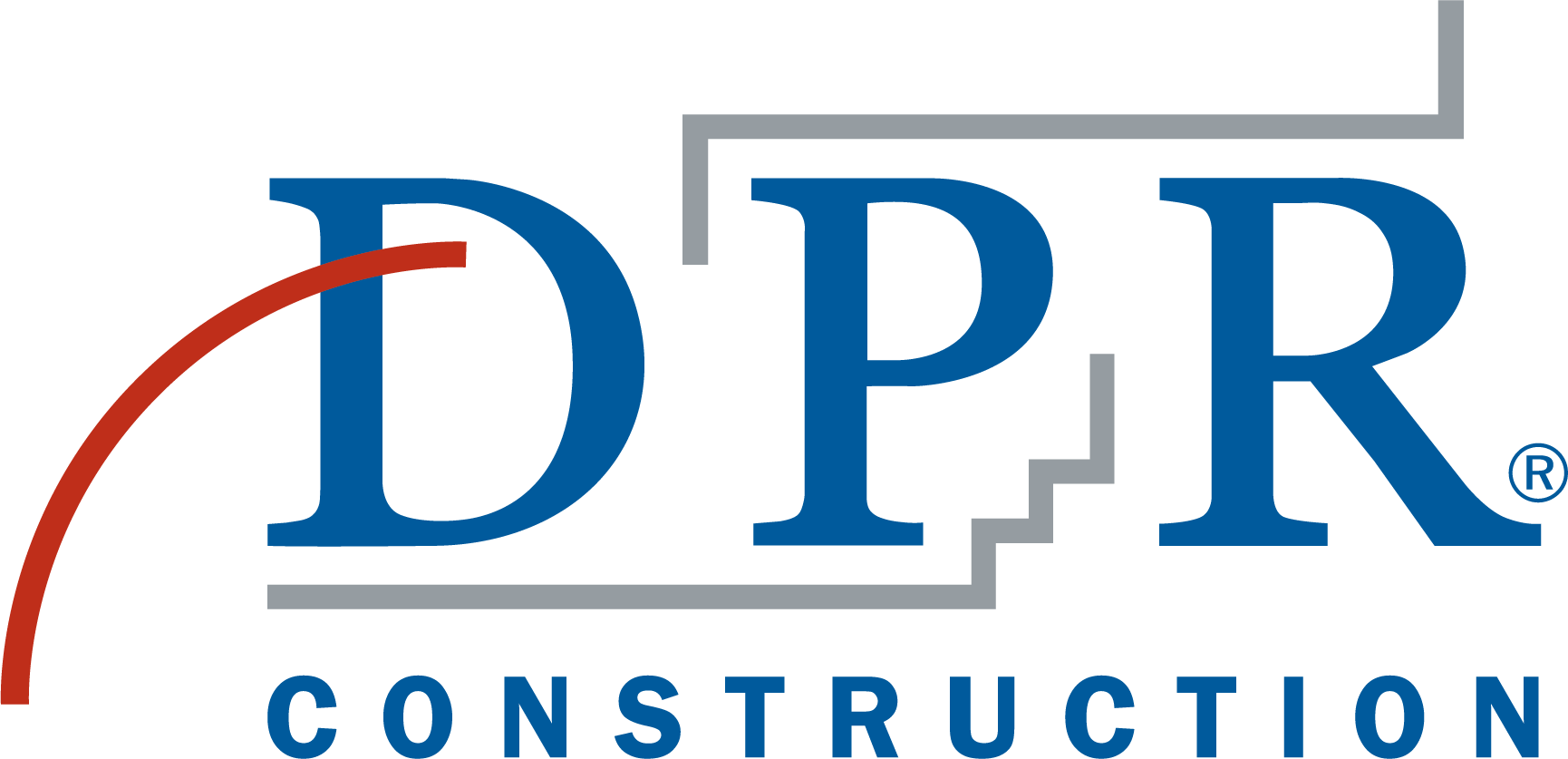 A Look Inside a Successful Training Program to Fuel Company-Wide Construction Technology Adoption and Consistency
For more than 30 years, DPR Construction, one of the nation's leading general contractors, has been both a leader in technology and technical building, while investing and taking care of the people that deliver their high-quality projects across many core market sectors. As a Self-Performing builder, DPR has used BIM and virtual design and construction (VDC) practices over the past decade for 3D planning and estimating, 3D digital modeling, and coordination of design and project management. As the technology has become more integrated and more central to their work, DPR has made a strategic decision to invest in its admin and craft employees to ensure they are trained to adopt digital workflows, and ultimately deliver enhanced value to their clients through more consistent and efficient preconstruction and construction services.
Redefining a Training Program
In 2019 as part of a strategic plan, DPR partnered with Microdesk, now Symetri, a leading provider of BIM, VDC and Enterprise Asset Management (EAM) services, to implement customized software product portfolio training and services. In years prior, DPR had relied on a significant lift from internal resources to institute a technical training program, mainly through heroic efforts of passionate individuals. The prior training delivery and tracking was inconsistent, utilized various software and non-standard processes, and above all the training curriculum was near impossible to maintain and keep current with an ever-changing software landscape. Without a dedicated staff and training resources, the efforts often resulted in inconsistent implementation and outcomes.
With the help of Symetri's expertise, DPR took an integrated, organization-wide approach to effectively support its training goals and objectives, and back it up with real-time metrics. The DPR and Symetri collaboration on the Autodesk Construction Cloud (ACC) product training focused on developing a comprehensive learning journey and curriculum by role and streamlined process with all stakeholders involved in the training program, including a coordinated scheduling and collaboration approach with the Learning and Development, IT, and VDC staff.  
According to Hannu Lindberg, DPR's national director of VDC, "To ensure best in class processes and outcomes for our clients, it is essential to equip the frontlines with skills to do their jobs better, faster, and smarter. To do that, we need to give them not just access to the technology, but also the support they need to be successful and not get frustrated with technology adoption." DPR has realized the key to success lies with a focus on building high-performing teams and consistency in workflows to achieve predictable outcomes.  
Real-World Application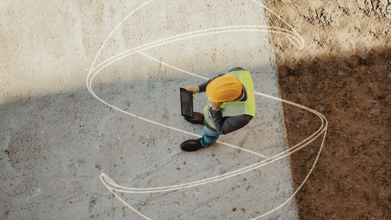 The DPR enterprise training program sought to integrate Symetri staff and successful implementation of Autodesk products into its operations, with boots on the ground support from its national VDC and Operations staff. Part of the program's success stemmed from a uniquely customized curriculum based on DPR's workflows, not only focusing on software fundamentals, but applied use cases and processes in familiar real-world scenarios. "All classes go far beyond the clicks and pics of a demo, and focus on why and how it works, with hands-on exercises, and an outcome framework where the learners apply these new skills to their daily work with an aim to reduce defects, minimize construction rework, and improve the handover experience," described Erica Compton, Project Manager at Symetri.  
DPR's Operations Technology Project Manager Lil Magallanes explained, "We had to clearly define our processes, workflows and infuse our best practices into the training, beyond an introduction and click by click. We wanted people to really connect the dots with the training. Symetri helped pull input and information from all groups and make sure it was applicable for every day, on-the-job use." 


Integrated Workflows Lead to Success
The training initiative proved to be so successful that DPR has made the decision to further develop the training program as it continues to implement Autodesk Construction CloudÒ (ACC) across its operations as the "Single Source of Truth" project management system. This significant investment with Autodesk further solidified Symetri as the key strategic partner to support DPR's training journey as they continue to expand the Autodesk portfolio of products further into operations and other business entities, including their prefab operations.
"Driven by top leadership, it was a huge but critical effort to engage all relevant team members with hands-on, customized training," said Magallanes. "We needed different learning paths for projects and teams, and to understand needs regionally while building training curriculum for all areas and all new projects using ACC."  
The scale and pace of the training was both impressive and arduous. "In 2022 alone, we delivered training to 1,025+ learners, dedicating more than 1,600 hours, with 142 separate classes. Our partnership has had significant global growth since we started in 2019 to now include consulting in the U.S., Europe, and India," added Compton.  
Facilitating training across cross-functional departments to increase everyone's aptitude, beyond just the "power users", leads to tangible successes and further expansion of the program into other workgroups.
Consistency through Collaboration
The tailored DPR-specific training does more than emphasize processes and workflows, it also establishes consistency through best practices and emphasizes a single source of truth for project information. Historically, teams did not always use just one software, and there were several disconnected workflows, data definitions, and challenges with tracking quality consistently.  
"With almost 18,000 users in the system, including subcontractors and contractors, there is an abundance of information being updated in real-time with real-time collaboration, along with live 3D models. We needed to make sure people are trained on the fundamentals of using the Autodesk Construction Cloud ecosystem and accessing the most current information, so there is consistency in communication, data, and a single source of truth to find and share information," explained Jean Goyat, construction solutions architect at DPR. "With the help of the Symetri team, we implemented a consistent training program that we could take to any business unit and teach the same content, enabling other teams to build on top the same platform." 
Shawn Sambol, Pacific Northwest VDC Manager at DPR, added, "Each part of a job is different, but the process and steps we take are, and should be, the same, region to region, and across teams. One of the things that DPR prides itself on is consistency in the product, and the delivery method; not just in VDC, but throughout the construction and all our processes." There is a focus on integration of workflows and consistency from end to end on a project, from all teams, across the country. 
Building on Project Data
This emphasis on training to bring teams together, enabling consistency and coordination, ultimately leads to improved efficiency, better data, and successful outcomes for the client. Highly skilled team members can seamlessly collaborate using this technology, sharing information quickly, so information and context doesn't get lost along the way. The work can be better designed, planned, and executed— all in one place.   
Bringing workflows together in one place with more visibility, insight, and analysis are other key benefits. The ACC technology has allowed VDC to expand its integration with interconnected teams working with live access across an entire project life cycle. Team members can see improved tracking and trending and learn lessons along the way. According to Goyat, "On the data side, on the back end, we now have the ability to compare projects in terms of setup and model content, pulling useful resources and solutions from one job to another or standardize them. Instead of building within different silos, now we can see details of VDC across projects, identify trends, and find opportunities to improve our overall work."  
Enduring Partnership 
The continuous improvement and collaborative relationship between Symetri and DPR are key ingredients to keeping project teams engaged through responding to the software updates and trainee feedback. Magallanes said, "Knowing that I have Symetri as a resource takes a weight off my shoulders and gives me bandwidth to support and focus on other parts of the business. We work together, always striving to improve and make our processes better."  
For both companies, success means keeping score and ensuring teams are on the same page, understand the processes and know they have an abundance of support to be successful, and on their way to becoming highly skilled and trained construction professionals using modern methods of construction. 
Learn more and visit DPR.com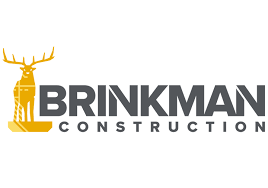 Autodesk Construction Cloud Facilitates Connected Workflows Implementation
Learn more