Coordinating Construction for a Mixed-Use Development Project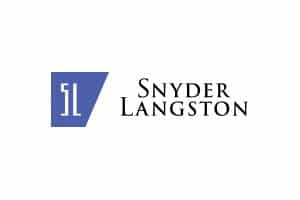 Microdesk Coordinates project with Snyder Langston Residential
Challenges
Snyder Langston Residential is a general contractor based in Southern California that constructs various types of residential buildings, including condominiums and luxury apartments. In 2015, the company was awarded the Shea Alhambra Mixed-Use Development project, a 234,000 square foot mixed-used apartment, and retail development in downtown Alhambra, CA. Snyder Langston was facing challenges with creating BIM coordination models with the other subcontractors on the project. Snyder Langston wanted to reduce RFI's in the field and address major clash conflicts prior to the building going into construction but didn't have the full capacity to coordinate this task on their own.
Solutions
Microdesk was brought on to partner with the client to develop an initial 3D BIM model and BIM execution plan that incorporated a built-in strategy for coordinating all the contractors' models once completed. Upon completion of the cohesive model, Microdesk acted as the BIM coordinator representing Snyder Langston to all the involved parties during project meetings. These regular onsite meetings acted as a forum for all of the subcontractors to be able to discuss and address clashes in various areas of the building. Microdesk also maintained and updated all of the disciplines' models throughout the process, a unique task traditionally handled by the subcontractors. This led to the model having a level of detail that was far above average, including elements such as structural joists in order to more adequately address the complexity of the project.
Benefits
Thanks to Microdesk's efforts to coordinate the subcontractor models into a single model and identify conflicts during pre-construction, Snyder Langston was able to completely avoid conflicts in the field.  Through the BIM coordination process, over 115 RFI's were avoided and major issues that required re-design were discovered. This allowed Snyder Langston to execute the project in a timely manner and realize significant cost savings.
*Microdesk is doing business as Symetri and has changed their name as of 6/26/23.