MICRODESK HAS BECOME SYMETRI
Microdesk has now become Symetri, to reinforce our commitment to working smarter and more sustainably. Please rest assured it is business as usual for us and your service experience will not be impacted.
In March 2022, Microdesk was acquired by Addnode Group, the owner of Symetri, Europe's leading provider of software and services for design and engineering activities. 
Autodesk Construction Cloud Facilitates Connected Workflows Implementation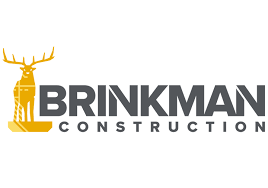 Autodesk Construction Cloud Facilitates
Connected Workflows Implementation
Challenges
Brinkman Construction is a 100% employee-owned company and has been providing clients with proactive building solutions, grounded in expertise, and driven by innovation, since its start in 2005. With a wide range of clients from medical facilities to multi-family communities, Brinkman was looking to improve the workflow and project management process between internal and external teams and thus looked for a new provider for their software tools. 
Solutions
Streamlining tasks, tracking success and quality control with ease of use, were goals during this process. By showing the value of the Autodesk products and confidence with Microdesk training, it was a well-executed partnership that provided great benefits to Brinkman's continued success for their team.  Daily logs, BIM capabilities, and internal form setups are just a few of the Autodesk features that excited Brinkman Construction.  
Autodesk Build is well-matched to meet Brinkman Construction's project goals. With the Autodesk Build & the Pre-Construction Bundle, Brinkman has a set of tools to create a collaborative environment for their entire team and to facilitate a seamless workflow from start to finish for future projects. Additionally, the Microdesk custom training program allowed Brinkman to fully leverage this powerful software based on their specific needs. 
Benefits
Brinkman Construction is now fully implemented with Autodesk Build, including the pre-construction bundle. The "power of the click" has allowed less duplication of work and seamless communication during any project. With workflows being connected between departments Brinkman Construction is staged to provide the best support to their clients.  
This project included services to support the product configuration of Autodesk Build and a custom training program compromised of 5 courses and 14 class sessions, with 146 participants, over the course of 4 months.  Microdesk will continue to train the Brinkman Construction team for a repeat fall delivery of ACC Build Essentials and ACC Build Essentials Mobile classes.  
*Microdesk is doing business as Symetri and has changed their name as of 6/26/23.