Microdesk works to increase project efficiency for NYC Electrical Contractor, Five Star Electric.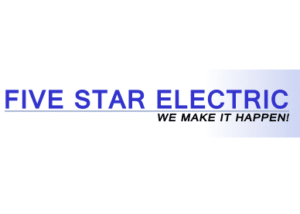 Five Star Electric is the largest electrical contractor in the New York City area, providing construction services including power, lighting, fire alarm, security, telecommunication, low voltage and wireless systems to both private and public sectors. Five Star Electric looked to Microdesk as their trusted BIM consultant when they signed on to be the electrical contractor for the MTA's LIRR East Side Access Project. The New York City Metropolitan Transportation Authority (NYC MTA) oversees the maintenance and development of an ever-growing number of public transportation infrastructure and facilities.
THE CHALLENGE:
The MTA's LIRR East Side Access project's electrical contractors have to complete over hundreds of laborious pull calculations a month throughout the duration of the project and were doing these calculations manually. A pull calculation determines the pulling tension required to pull a cable from end to end of a conduit run and these calculations were critical in determining if the pull could be done safely without exceeding the maximum tension of the cable during installation.
On average the traditional process took roughly 2 team members collectively, over 40 hrs. to complete, each month. The Microdesk team saw this as a major opportunity to improve the efficiency of performing these calculations essential to the project delivery.
THE STRATEGY AND SOLUTION:
Five Star Electric recognized there was an opportunity to improve the pull calculation process, so they leveraged the Microdesk consulting team to help. The Microdesk team devised a solution utilizing Building Information Modeling to automate the pull calculation process.
This not only reduced the time spent on calculations across the entire project but also improved the accuracy. The accuracy was significantly improved because the coordinated runs of duct banks with accurate bend angles and rise and drop of conduits were fully modeled. This greatly improved the results from the estimated rise or drop used when calculating from 2D plans to use the actual modeled rise or drop of each section of a conduit run.
THE TRANSFORMATION:
By developing the automation of the pull calculation processes the Microdesk team increased project efficiency, reducing the number of hours needed to complete the task. The new automated process that the Microdesk consulting team was able to implement also help to increase the accuracy of the calculations, leaving little to no room for manual error. Lastly, as the team continued to work side by side with the Five Star Electric project engineers they furthered their ability to adapt to new industry standards and become more agile in their project delivery methods moving forward.
Project Duration: July 2017 – January 2019
*Microdesk is doing business as Symetri and has changed their name as of 6/26/23.