OPTIMIZING A FABRICATION DATABASE FOR ENHANCED VDC WORKFLOWS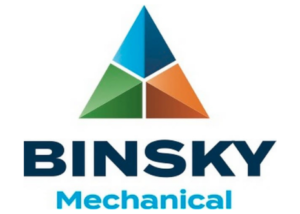 Meet Binsky Mechnical
Binsky Mechanical is a mechanical fabrication and VDC firm servicing the New Jersey, New York and Pennsylvania areas. The family-owned business has been assisting their clients with small, medium and large-sized projects for over 80 years. Their specialty is in virtual construction, fabrication and modular construction.
Challenges
As a fabrication design firm, Binsky relies on a vast database of piping content within their BIM platform. Ensuring access to consistent, accurate and updated models is a necessity to providing superior results for their clients. As the database grew, however, Binsky needed assistance with maintenance and auditing of their system.
Solutions
Microdesk was enlisted for a fabrication database audit and optimization in adherence with quality fabrication standards. Binsky allowed Microdesk full access to the database where the VDC consultant team made comprehensive changes and subsequently tested for anomalies and errors to ensure spooling workflow accuracy. The goal was to establish a uniform naming convention and content organization which involved:
Standardized Global database naming conventions to assist with administrative daily tasks, bill of materials and future ITM content creation.
Modified existing ITM content folder structures to best match job specifications and part submittals.
Implemented joint and gasket kit connectivity automation logic.
Created Binsky company standard service templates for Revit multi-point routing.
ITM CID Revit compatibility maintenance.
Utilizing uniquely developed applications and workflows, similar to those available in the commercial BIMrx Fabrication platform, Microdesk customized the Autodesk Revit Fabrication database to be streamlined regarding content, naming, images and syntax for all BIM content currently in use. Prioritizing Binsky's needs alongside the expertise of VDC consultants allowed Microdesk to create the ideal set-up for the fabrication firm.
Benefits
The partnership with Microdesk has yielded a high-quality, comprehensive fabrication database that will be leveraged on all future projects, leading to Binsky being able to provide the best possible support for their clients.
*Microdesk is doing business as Symetri and has changed their name as of 6/26/23.